As Creative Director of AT&T AdWorks I was asked to reimagine our brand. We had previously come off as fun and playful and we wanted to exude a more sophisticated, business-like tone. My teams first task was to create the PowerPoint and Branding Guidelines. We decided early on that in order to elevate the level of sophistication we would need to use a more limited color pallete. For this we chose a dominant AT&T Blue with White body copy and Yellow/Orange accent colors. Additionaly, we were challenged with intergrating photo real images into our layouts  as well as the use of ordinary system fonts Calibri and Century Gothic. Despite the challenges I think it came out pretty nicely.
Creative Director: Adam Perlis
Designers: Kelvin Fadul, Jenny Goldstick and Malissa Smith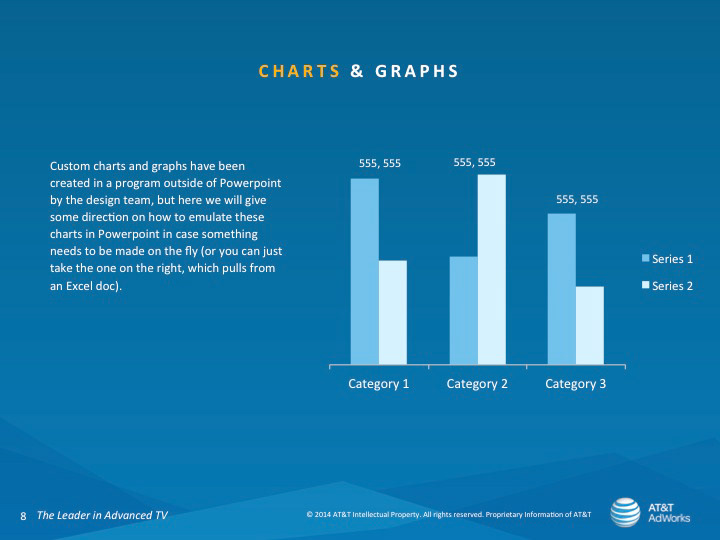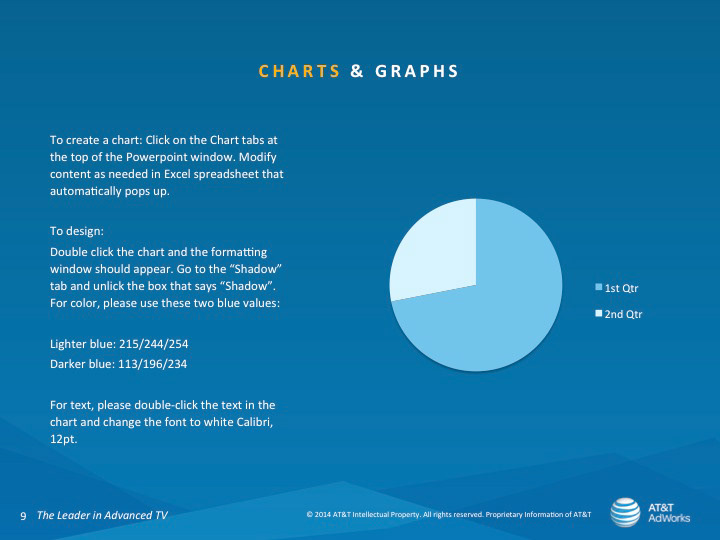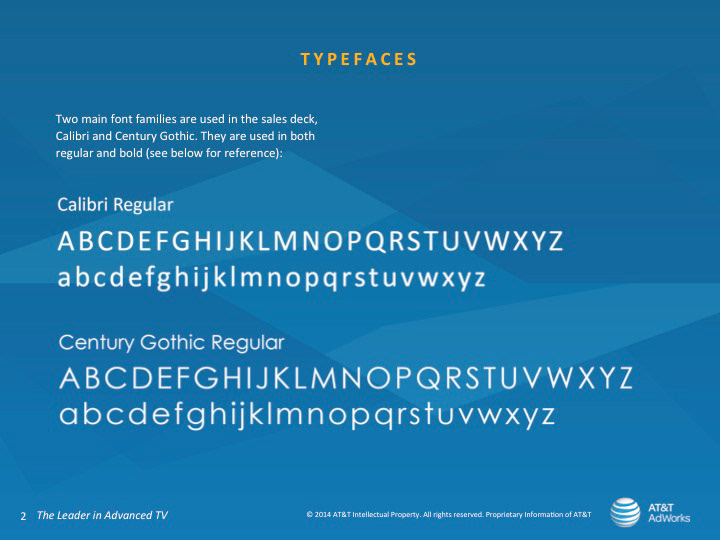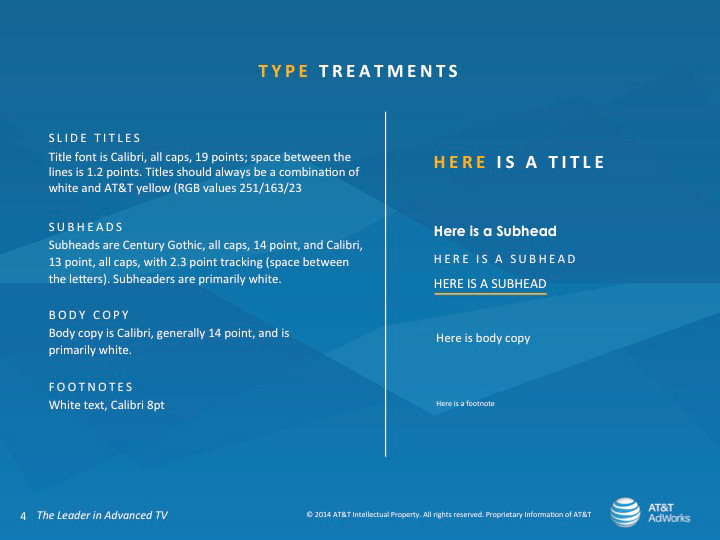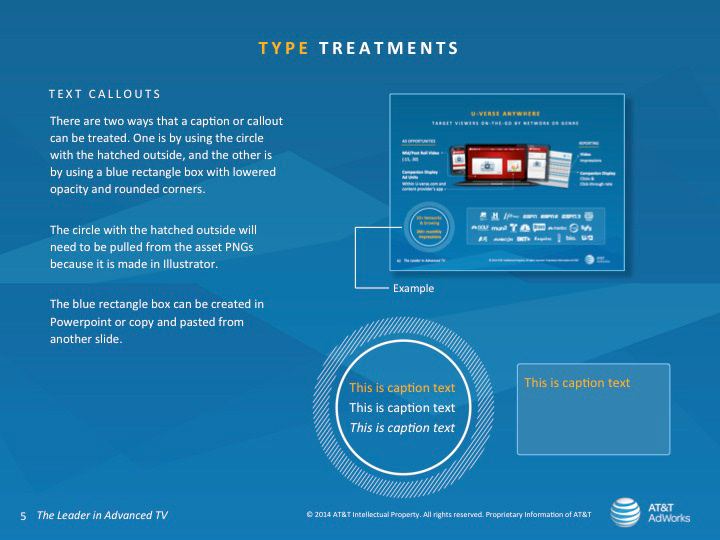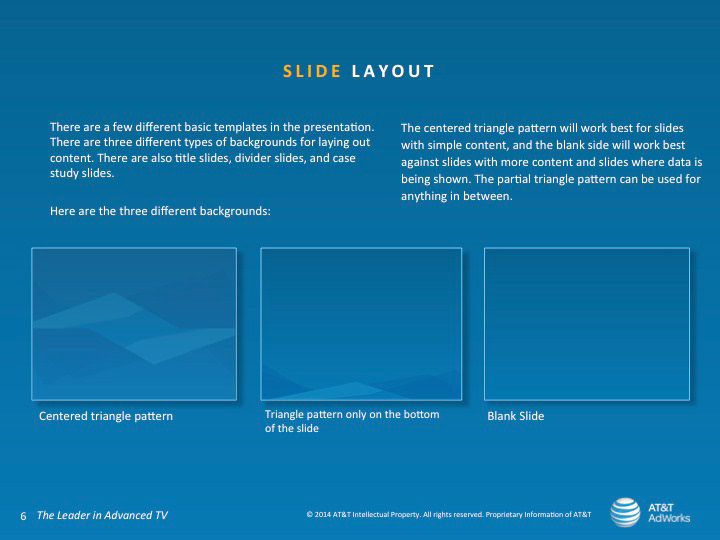 These wall murals were created for the AT&T AdWorks office space.  My team concepted, designed and developed these murals in partnership with Surface and Grooves who did all the fabrication and construction.
The first wall is made of anodized aluminum pipe and laser cut acryllic letters.  We also programmed an Arduino, LED lights and some infrared sensors to shoot a beam of light down the hall as people pass by.
The second wall is made of laser cut acryllic and has LED light that connect at the apex creating a light field. 
 
Creative Director: Adam Perlis
Designers: Kelvin Fadul, Jenny Goldstick and Malissa Smith
Fabrication and Construction: Surface and Grooves
Development: Alex Kozovski